SUCCESS STORIES
Youth Motivational Speaker in Starke, FL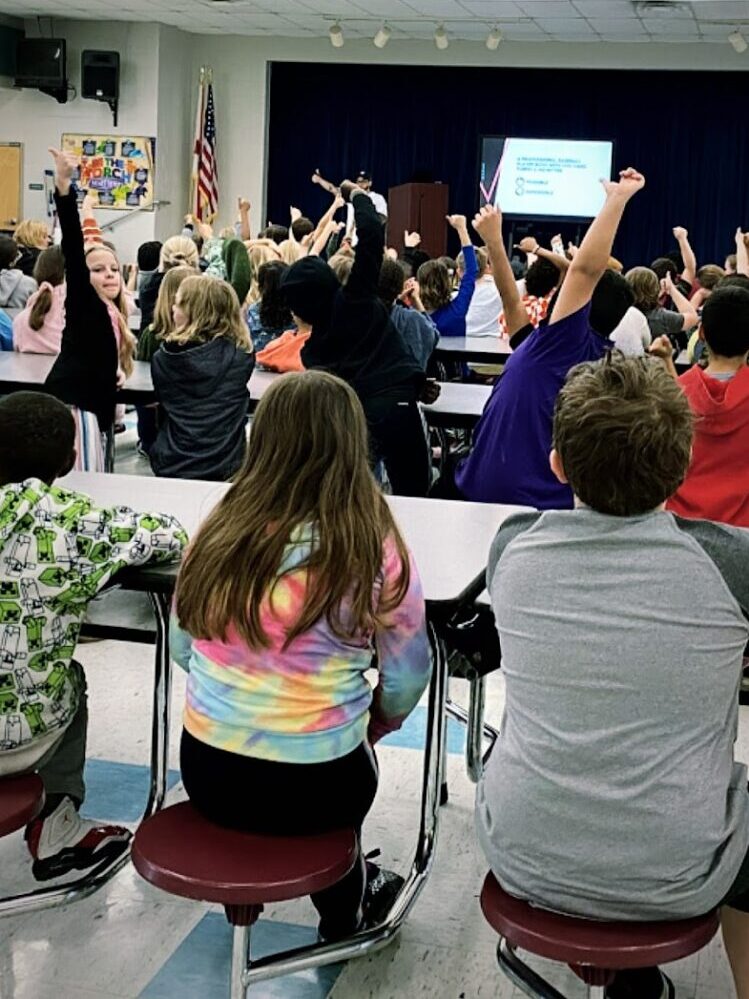 I have had the privilege to hear Eddie Cortes present, teach, speak, lead and inspire over the last four years. His enthusiasm is contagious, particularly to our youth. He has a marvelous way of getting their attention at their level while raising them up to a higher level.
Youth Motivational Speaker in Starke, FL
As a youth speaker, I recently had the opportunity to share with students at Cypress Creek High School FCA, Brandford High School FCA, LifeSpring Youth, and Starke Elementary. It was an incredible week, and I'm so grateful for the chance to inspire these young people and point them towards hope.
At Cypress Creek High School FCA, I had the pleasure of working with Paul, who gave me the chance to share my story with the students. They were engaged and receptive, and it was a joy to be a part of their lives.
Next, I visited Brandford High School FCA, where I met Jaimee and Hayden, who also gave me the opportunity to speak to their students. It's always an honor to be invited to share my message of hope with young people.
At LifeSpring Youth, I had the chance to speak to students about my own experiences of childhood trauma and how I overcame difficult circumstances. I worked with Sierra, Matt, and Jaimee, who were all so supportive and helpful in making the event a success.
Finally, I spoke at Starke Elementary, where I had the chance to inspire young students to chase their im.possible dreams. One student in particular, a future motivational speaker, used my childhood dream as an example to remind me that I too could still chase my im.possible dream. He was truly inspiring.
In conclusion, it was an amazing week, and I'm so grateful for the opportunities I had to speak to these young people. Thank you to everyone who made it possible! As a a youth speaker, my goal is always to empower students to believe that anything is possible if they work hard and never give up.
ABOUT ELEMENTARY SCHOOL ASSEMBLY
In his fun and interactive presentation titled "IM.POSSIBLE," youth motivational speaker Eddie Cortes will help students realize that they are not defined by their limitations but by their potential. He uses humor, thought-provoking stories, and object lessons to teach elementary and middle school students to build resilience. Eddie empowers them to do hard things and chase their dreams.
Email [email protected] or click here to schedule a conversation to learn more or invite Eddie Cortes to be a guest speaker at your next school assembly.
ABOUT SCHOOL ASSEMBLY SPEAKER EDDIE CORTES
With over 20 years of experience, Eddie Cortes is regarded as one of the most engaging elementary and middle school speakers in the youth market. His mission is to empower students to build resilience and a positive self-worth.
This mission is personal. As a middle schooler, Eddie stopped believing in himself. In fact, his negative self-view impacted his grades, relationships, choices, and ultimately his dreams.
This experience is what fuels Eddie's mission. He wants every elementary and middle school student to know that they are worthy of their dreams and have the tools to chase them.
To learn more about Youth Speaker Eddie Cortes click here.
Follow Eddie Cortes on social: Instagram | Facebook | Linked In