SUCCESS STORIES
Youth Motivational Speaker in Cromwell, MN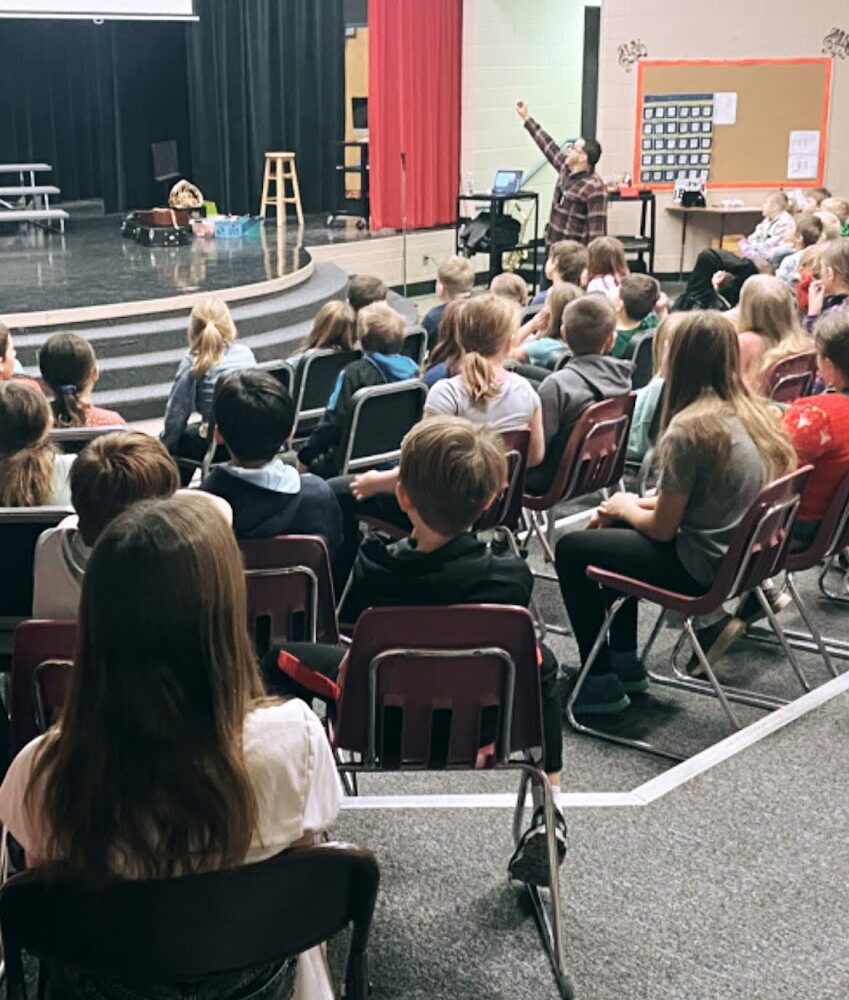 Passionate, relatable, powerful. Great speaker and a great message.
Youth Motivational Speaker in Cromwell, MN
As an elementary school speaker, I recently had the pleasure of visiting Cromwell Elementary and Middle school to present the My Life Online school assembly. The students were amazing and kept the energy level high throughout the session. We talked about the importance of being safe, smart, and kind while navigating the online world.
During the school assembly, I discussed how to stay safe online by protecting personal information and being cautious about sharing private details with strangers. I also highlighted the importance of being smart and respectful while using social media and online platforms. Lastly, I emphasized the power of kindness and empathy in building positive relationships online.
The students at Cromwell were engaged and enthusiastic, making it a joy to present the My Life Online school assembly. I appreciated their kindness and hospitality, which made my visit even more memorable.
Although I enjoyed my time in Minnesota, I must say that the cold weather was a challenge for this Florida boy! Despite the freezing temperatures (it was 16 degrees!), the warmth and energy of the students made the trip well worth it.
In conclusion, I want to express my gratitude to the students and staff at Cromwell Elementary and Middle school for hosting me as guest speaker. It was a pleasure to meet such a friendly and welcoming community and share important information about staying safe, smart, and kind online through the My Life Online school assembly.
ABOUT ELEMENTARY SCHOOL ASSEMBLY
In his fun and interactive presentation titled "IM.POSSIBLE," youth motivational speaker Eddie Cortes will help students realize that they are not defined by their limitations but by their potential. He uses humor, thought-provoking stories, and object lessons to teach elementary and middle school students to build resilience. Eddie empowers them to do hard things and chase their dreams.
Email [email protected] or click here to schedule a conversation to learn more or invite Eddie Cortes to be a guest speaker at your next school assembly.
ABOUT YOUTH MOTIVATIONAL SPEAKER EDDIE CORTES
With over 20 years of experience, Eddie Cortes is regarded as one of the most engaging elementary and middle school youth motivational speakers in the youth market. His mission is to empower students to build resilience and a positive self-worth.
This mission is personal. As a middle schooler, Eddie stopped believing in himself. In fact, his negative self-view impacted his grades, relationships, choices, and ultimately his dreams.
This experience is what fuels Eddie's mission. He wants every elementary and middle school student to know that they are worthy of their dreams and have the tools to chase them.
To learn more about Youth Speaker Eddie Cortes click here.
Follow Eddie Cortes on social: Instagram | Facebook | Linked In